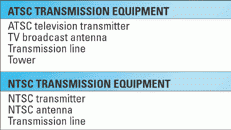 For 33 years, a non-profit media enterprise, the Public Broadcasting Service (PBS), has provided a range of quality programming to the American public through 349 member stations. Ninety-nine percent of American viewers can receive a PBS signal, compared with cable's reach of 81 percent. From October 2001 to June 2002, nearly 85 million people watched PBS each week.
Delivering digital
PBS is expanding to serve an ever-increasing digital audience as well. So far, 58 percent of U.S. households can tune in to digital services offered by 82 PBS stations. PBS's digital schedule includes at least one HD program in primetime each month. PBS also provides several full-time channels, including the PBS National Satellite Service for C-Band and the PBS KIDS Channel, offered on DirecTV. Two more full-time channels, PBS National Satellite Service for DBS and PBS YOU, are available on both DirecTV and DISH Network.
Funding digital
Delivering digital programming costs money, and transmitting digital by the FCC's May 2003 deadline means finding sources of funding now. PBS stations are making definite progress in this direction, but more than 350 member stations still have some distance to go. One source of help for these stations is the Public Telecommunications Facilities Program (PTFP), a competitive grant program providing funding to bring public radio and television to unserved areas of the United States.

Table 1. PTFP funds can be used to purchase the transmission and distribution equipment stations need to meet the FCC's May 2003 deadline.

This year, PTFP awarded 59 grants totaling more than $36 million to 97 public television stations. Of these, 52 went toward digital conversion projects, while another seven were awarded for equipment replacement. Individual awards ranged from $21,447 to the $1.8 million each awarded to the Iowa Public Broadcasting Board and the Texas Public Broadcasting Association.
Getting the grant
Stations interested in applying for funding through the grant program were required to submit applications describing the objectives of the proposed project and justification of the station's need.
The stations were also required to supply a budget showing all project costs and types of equipment involved — including the amount of the requested federal share. The standard PTFP share is 40 percent of the project costs, but it may provide up to 75 percent in case of hardship. The PTFP encourages stations that can afford it to cover 75 percent of costs, and provides special consideration to those stations, although it balances this size grant with those requesting a larger amount.
Stations had to outline their overall plan for conversion and explain how the requested equipment fit in with that plan. They also had to provide a timeframe for the project, up to three years. In the case of multi-year applications, only one phase is funded at a time, with further funding depending on available funds.
Equipment covered by the program includes equipment necessary to digitally broadcast locally produced analog programs, as well as to broadcast digital programming from national sources. Transmission equipment (transmitters, antennas, STL, towers, etc.) and distribution equipment installed in master control (including routing switchers, video servers, PSIP generators and digital encoders) are covered by the award. Funds may also be used to replace obsolete equipment that a station needs to complete its digital transition. See Table 1 for some examples of equipment eligible for funding by the grant, as well as the amount the station can spend on each piece of equipment.
Now, with federal money to spend, this year's grant recipients are moving forward with their digital conversion plans. This special report follows the progress of four of these stations. Click on the links below to read more.
The latest product and technology information
Future US's leading brands bring the most important, up-to-date information right to your inbox
Thank you for signing up to TV Tech. You will receive a verification email shortly.
There was a problem. Please refresh the page and try again.