Edge, Microtransactions, Sustainability and More: Top Content Delivery Trends to Follow in 2023
Optimized content delivery is becoming a competitive tool and differentiator that involves technical and business decisions alike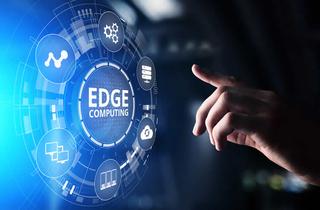 (Image credit: NCS)
Last year was a transformative year for content delivery, with new innovations, technological breakthroughs and exciting digital experiences emerging by the day. But don't unbuckle your seatbelt yet, because 2023 is poised to be even more fast-paced and disruptive across the entire digital ecosystem.
Not only will we see major advancements in performance, but the year will also bring new and immersive experiences, major improvements in sustainability, an increased race to monetize the edge and more.
These developments will be pivotal for CSPs and other organizations who face evolving demands and must get the most out of their existing infrastructure. Especially in today's world, where data-rich content is placing greater pressure than ever on critical systems and the industry is quickly adapting to needs for greater bandwidth and performance.
Service Differentiation Will Come From Edge
Edge computing is growing at a CAGR of 17.8%. This growth and advancement is creating a blue ocean for innovation in latency-sensitive applications, and will play a critical role in unlocking a plethora of new use cases for greater product differentiation to attract customers' eyeballs and serve the general public.
For instance, the ability to deliver digital experiences and instantaneous transactions is becoming a must in virtually every industry, from telemedicine to sports betting and other microtransactions.
One example can be found in sports, where many teams and leagues have already launched their own consumer apps that require instantaneous updates in real time, from rapidly updating player stats to curating highlights of a goal being scored. In healthcare, the edge could enable practitioners to better assess patients remotely, which can be especially beneficial in rural areas.
Throughput per Server Will More Than Double and Power Savings Will More Than Halve
Akin to Moore's law, the standard for throughput per server and Gbps per Watt will increase more than twofold in 2023, accelerating new benchmarks for performance, power and savings while scaling content. This greater efficiency will pave the way for next-gen digital experiences and enable organizations to scale effortlessly around the world with a steep reduction in TCO.
Paving the way for this change will be more efficient methods and technologies for content delivery. For example, certain software stacks will help organizations optimize their caching and invalidation strategies, their load balancing and traffic routing, and more to ensure the best performance and I/O possible.
Other advancements to software optimization will factor in too. For instance, non-uniform memory access (NUMA) is gaining traction, as it allows multiple processors to use the same I/O resources and memory locally. This can provide many advantages: data can flow faster with less latency, the need for data replication can be reduced and the architecture is highly responsive and scalable.
Software Takes Center Stage for Content Delivery
Public cloud and legacy hardware that were once 'cutting edge,' have already become dated and a technical debt. In particular, many cloud solutions have become limiting and are no longer cost effective now that content delivery is more data intensive, and there is a greater need to get more with less infrastructure.
Rather than adding more hardware—and costs—to scale, organizations will turn to efficiently written software that is purpose-built to drive performance without new, costly infrastructure or storage space from a SaaS vendor.
As a result, efficient software will inevitably be the key enabler of scale. IT teams across the world are having to relearn how to write efficient code, and software designers are having to adopt efficiency as a core operating principle from the ground up, even before laying down a single line of code.
2023 Will be The Year of 4K Streaming
There's been a whole lot of talk about 4k streaming, but few have yet to actually walk the walk. In fact, in 2014, the HBO hit series "Silicon Valley" referenced using Varnish Configuration Language to scale the delivery of a viral 4k video—but little did they know this joke was years ahead of its time.
Organizations big and small have continued to struggle to deliver true 4k streams, but this is about to change. New advancements in content delivery are cutting the costs and technical complexity of delivering live 4k streams at global scale. It's an opportunity that virtually every organization can now capitalize on, without breaking the bank.
Consumers' homes are already saturated with 4k TVs. With the 4k market growing at a CAGR of 21.7%, delivering flawless 4k content will be a must to stay relevant and is empowered by a reduction in TCO.
Sustainability (Not Audiences and Eyeballs) Will Fuel New Partnerships
4K programming requires 8 times more bandwidth than streaming HD. Ramp this up to 8K programming, and it will require 100 Mbps, or 40 times more bandwidth. This can have a sizeable environmental impact, when you consider that delivering media relies on a large amount of energy and infrastructure, such as networks, data centers, end-user appliances and other technologies.
Last year, we saw countless partnerships all about gaining more users and subscribers with content (think T-Mobile and Netflix or Verizon (opens in new tab) and HBO Max). But in 2023, organizations across the streaming ecosystem will shift their attention as sustainability becomes a key focus.
This shift entails a move from the conventional idea of "price and performance" to a model of "price, performance and power consumption" as well as the resulting impact on our environment.
Organizations like the Greening of Streaming alliance have already begun this incredibly important work—helping to join global industry players in technology, media and government to address the impact of streaming on the environment and establish a common lexicon to discuss, measure and translate between streaming and climate science.
Prepare Now to Adapt Quickly to Technology's Changes
Optimized content delivery is becoming a competitive tool and differentiator that involves technical and business decisions alike. By understanding these trends—and capitalizing on emerging opportunities—companies can better prepare their infrastructure and set themselves apart from the competition.
These decisions will have major impacts across the digital ecosystem – whether it's ensuring performance and speed, delivering more dynamic services, cutting costs or simply providing an unbeatable customer experience.
The latest product and technology information
Future US's leading brands bring the most important, up-to-date information right to your inbox
Frank Miller is the Chief Technology Officer at Varnish Software. He has over 25 years in the global ICT industry as principal engineer, strategist, and technology executive with experience in access, transport, cloud, voice, video, and wireless. He is a globally recognized leader and innovator with prior leadership roles in telecom, academia and Fortune 500 companies. Before joining Varnish Software, Frank was the Global Head for Platforms, Connectivity and Unified Communications for Vodafone Group, Chief Architect at CenturyLink, CTO EMEA for Ciena and Global CTO (Cable Industry) for Huawei. Frank sat on various customer and technology advisory boards at CableLabs, Calix, Wind River and Cisco and helped drive development of various access technologies from DOCSIS 3.1 to federated cloud platforms for virtualized service delivery. He is also a regular presenter at key global events such as CableLabs, SCTE, TMForum, MPLS / SDN World Congress and Angacom. Mr. Miller holds an Executive MBA with distinction from Hult/Ashridge International Business School in London and Shanghai. Frank also attended Executive Training at Dartmouth University at Tuck and graduated from the US Navy Dive School in Coronado, California.