First-responder Communications Remain Vulnerable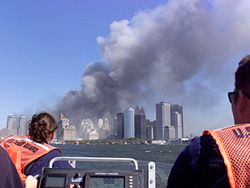 WASHINGTON: It will take more than the spectrum freed up by the DTV transition to fix the nation's fractured first-responder communication systems. In a report to a Senate Commerce subcommittee, the Government Accountability Office provided a list of vulnerabilities, including antiquated phone lines, incompatibility between jurisdictions and facilities that won't hold up under natural disasters.

"Continuity of communications, capacity, and interoperability are the primary areas of vulnerability in emergency communications that persist in communities across the country," the report, based on six case studies, stated.

The wanting state of first-responder communications came to light after 9/11, when more than 340 firefighters perished in the collapse of the World Trade Center towers. An evacuation order was issued, but the ill-fated rescuers heard nothing on their radios. Lawmakers on Capitol Hill, resentful of the once-powerful TV broadcast lobby, seized on the notion that the communications snafu was a result of inadequate spectrum. One Senator went as far as blaming broadcasters for the deaths of firefighters on 9/11. The subsequent report from the 9/11 Commission indicated that a transceiver hadn't been turned on properly, impeding radio transmissions.

During Congressional hearings on the events of 9/11, GAO officials testified that disparate protocols and limited cooperation between emergency-response agencies hindered communications. In its latest report, the GAO again stated that "limited collaboration and monitoring jeopardize progress in emergency communications." On the federal level, it noted that even as the FCC is pushing the public-private creation of a nationwide broadband public safety network, little progress has been made. The Department of Homeland Security, a partner in the effort, didn't submit formal remarks to the FCC during that agency's most recent comment period.


The six case studies entailed in the GAO's June report comprised a volcano event at Mt. Rainier, Wash.; a flood in Sacramento, Calif.; a tsunami in Honolulu; an earthquake in Memphis, Tenn.; a terrorist attack in Boston and a hurricane in Miami. Emergency communications were vulnerable in all situations. A mudflow in Mt. Rainier, for example could easily knock out emergency communications in the surrounding national park because officials there rely on old phone lines.

The report concluded by saying the relevant federal agencies needed to get their ducks in a row to assist first-responders at the municipal level.

"Ultimately, the success or failure of federal efforts to enhance emergency communications will have the greatest effect on state and local first responders," it said. "Vulnerabilities involving continuity of communications, capacity, and interoperability can all cause communications failures during catastrophic disasters. As in the past, when future catastrophic disasters cause similar failures, the federal government will play a vital role in response. Addressing vulnerabilities through successful collaboration and monitoring of the wide variety of ongoing federal efforts will be essential in determining the quality of this future federal assistance to overwhelmed state and local first responders."

The full, 104-page report is available from the Government Accountability Office.
(9/11 image by Coast Guard News)